Post by GhostComanche©® on Mar 21, 2021 20:56:44 GMT
Freshwater Striper Lures
by
www.stripers247.com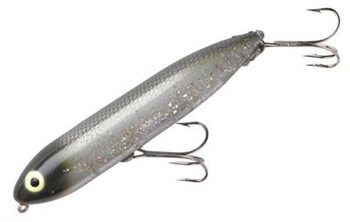 Zara Spook Flitter Shad...
Freshwater striper Lures. Topwater baits such as the striper Zara Spook are an essential for your tackle box. Most freshwater fishermen carry a variety of slabs and jigs but lures and plugs that will fish all parts of the water column are necessary to effectively fish in a variety of conditions. Lures such as topwater, shallow running crank baits and deep divers are needed as well as your jigs and slabs.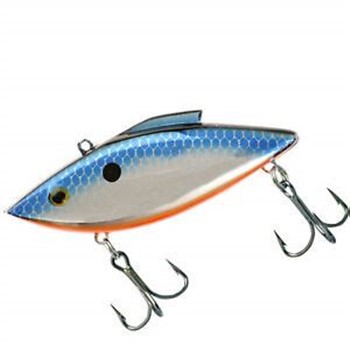 Rattle Trap 1/2 oz...
If it swims, it will hit a Rat-L-Trap. America's #1 selling lure has earned its place in history as the most productive artificial bait ever to come along. The original Rat-L-Trap, this lure has a fish-calling sound and tight vibration when pulled through the water. No fish can resist!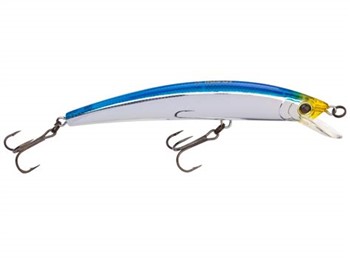 Crystal Minnow...
The Crystal Minnow comes remarkably close to duplicating live baitfish and its erratic zig-zag, side-to-side, frantic wobbling motion is an instant turn-on to any gamefish. It all started with a lightweight lure no one knew how to use, with a name no one knew how to pronounce. The back room of a south Minneapolis bait-and-tackle shop. A beat-up metal desk. And lots of enthusiasm.What began as a simple dream in 1959 has evolved into one of the fishing tackle industries most influential organizations. Based in Minnetonka, Minnesota, with companies in 12 countries and distribution in more than 130 countries, the Rapala-Normark Group is the largest fishing lure company in the world.The only Long Casting Wooden lure available on the market today. The weight transfer system design allows you to cast farther then ever before. When you cast the weight system transfer the weight to the back of the lure and lock it in place for a further flight. When the lure hit the water the weight transfer to the front of the lure and lock into place for an unhampered retrieve. So easy to use it has anglers casting like pro's right out of the box. Available in Mullet, Green Mullet, Blue Herring, Moss Bunker, Hot Pink, Hot Chartreuse, Redhead.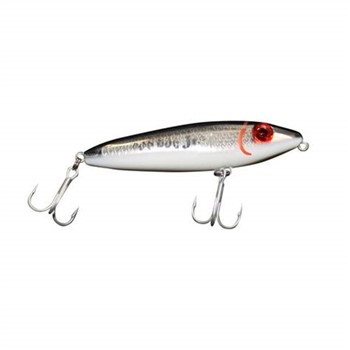 Top Dog 4-3/4'' Lure...
These top water favorites feature an irresistible walk the dog action and fish calling sonic rattle to attract trophy fish. Great for Stripers, Snook, Tarpon, Redfish, Trout and more. Available in Red/White, Green/White, Black/White, Blue/White, Black/Orange/Gold and Chartreuse.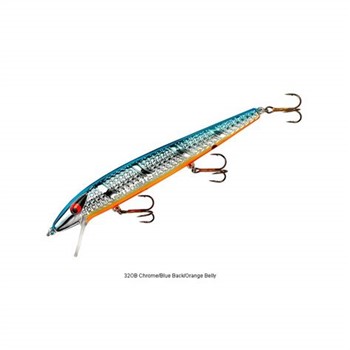 Suspending Super Rogue 1/2oz. 5"...
The Smithwick Super Rogue casts farther, runs truer, features unmatched durability and suspending Rogue action. The Super Rogue is a five inch fishing lure, a size never before offered in the famous Rogue series.
This jerkbait will run true whether cast or trolled and features a unique counter-balance weight system. The counter-balance weight shifts when the lure is cast, allowing for more distance and more accuracy when casting.
​In addition to the counter-balance weight system, the Super Rogue also features a unique scale pattern and a realistic eye. This fishing lure is also the first Rogue made with an integral paddle, making the Super Rogue stronger and truer running. "Probably as much as anything, the sound this lure makes is one of the keys to its success. The sound chamber is a part of the body on the Super Rogue and creates a natural popping sound when you jerk it."